Do you know what classifies a 4 and 5 star hotel? In case you didn't know, the answer is your exceptional attention and variety of services. Since they have multiple amenities to offer and to allow the guest all the comfort they deserve.
Knowing this, we bring you the 4 and 5 star hotels in Puerto del Carmen Lanzarote with the most strategic locations.
Hotel Lava Beach
Its facilities are truly beautiful, luxurious, surprising and modernevery detail of its decoration has been carefully elaborated, so that all its elements together give rise to a hotel in which it is a pleasure and delight to stay during a vacation in Puerto del Carmen.
With a location that only requires a two-minute walk to reach the beach and a rating of 9.2 from the public, it is without a doubt a option that we cannot fail to consider to make it our hosting site.
As for its rooms, they are worthy of a 5-star hotel, they have everything you need for the daily stay and luxuries that will allow you to relax even more when you are in them.
In addition, this hotel has spaces such as a terrace that provides beautiful views of the sea, a garden, a beautiful outdoor pool, a solarium, balcony in the rooms, gym, spacare and beauty center, sauna, free parking service and a bar.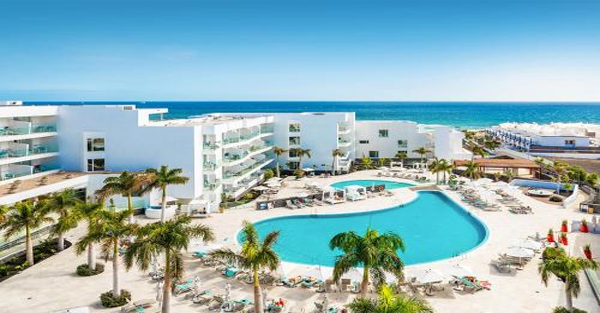 Sun Lanzarote
Do you want to go on vacation with your little ones? Would you like your lodging place to have an area especially for them? Well, then Sol Lanzarote is your ideal hotel, since it has a park of indoor games exclusively for childrenin which they will surely enjoy a lot.
In addition to this, it also has a garden, a very large outdoor pool and a slightly smaller indoor pool, but just as fun. It is located right in front of the beachhas a terrace, a solarium so you can sunbathe comfortably, a garden, a bar and an elegant restaurant with a fairly extensive menu of options.
What do you think if we talk a little about the rooms now? These are quite bright during the day, have a very modern and stylish decorationThey have a 39-inch flat-screen TV, a private bathroom, a hairdryer, an electric kettle, a microwave, and a refrigerator.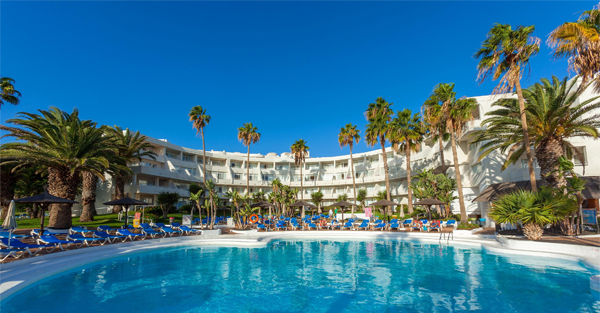 Hotel Las Costas
It's time to finalize this list! We must say that light blue, white and gold are the star colors of the decoration of this hotel. Providing a cool environment in sight and a quite modern overall result. This, and many other aspects, have earned it a score of 8.9 from the public.
It is only a 2-minute walk from the beach, since it has been built in front of it. All its rooms have a private balcony, private bathroom with bathtub, free WiFi, microwave, wardrobeflat screen TV, refrigerator and many more elements.
In its facilities you will find an outdoor pool with sea views, a gym, a hot tub, buffet restaurant with terrace and a bar located next to the pool, which has hammocks for the best enjoyment and comfort of guests.
Without a doubt, this wonderful city deserves to be on your list of places to visit. And what better way to choose one of these great 4 and 5 star hotels in Puerto del Carmen so that your experience is completely enjoyable.