4-star hotels will always be a good option to consider. And what better than staying in one of them, in the romantic and magical city of Paris with a view of the Eiffel Tower. However, getting a hotel that meets all expectations and being in the best location is not an easy task.
Despite this, we have selected the best 4-star hotels in Paris with a view of the Eiffel Towerso you don't have to waste time moving from one place to another, because they are located in the center of the city.
Pullman Paris Eiffel Tower
Go to Paris and find a 4-star hotel that is capable of providing a perfect view towards the Eiffel Tower, it is not simple. However, this is one of the few lodging buildings that are capable of offering this experience to their clients, since it is only a few meters from it.
It has been valued by the public with a score of 8.3 and they catalog it as one of the most reliable alternatives to choose from in the area. In addition, it has a fitness center with a variety of cardio machinesIt is pet friendly and its staff speaks Arabic, English, Spanish, French, Italian, Turkish, and Chinese.
What about your rooms? Well, these are very comfortable, bright, quite modern in style, they provide beautiful views of Paris. But, in addition, they have elements such as Flat screen TV with access to exclusive moviesiPod dock, private bathroom and more.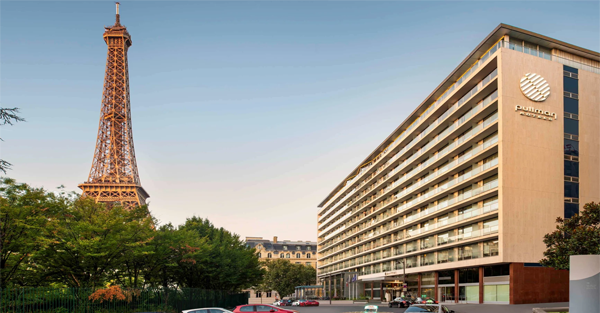 Hotel de la Bourdonnais
With a score of 8.7 and an atmosphere typical of French culture, this will be the perfect hotel if you want to fully immerse yourself in everything that Paris represents. Since, from the color of your walls, the style of your furniture and your bohemian decorThey make it an interesting place to visit.
It is located just 5-minute walk from the Eiffel Tower, so it is located in a fairly central area of ​​the city and in its surroundings you can find a wide variety of shops, restaurants and interesting places to visit. It also has its own bar on its premises.
In general, it provides free Wi-Fi connection, pets are allowed upon prior request, its rooms are very comfortable and have all the necessary elements for a satisfactory stay.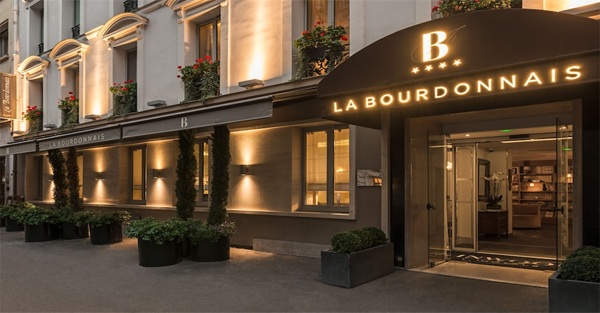 Le Parisis – Paris Tour Eiffel
It also has a score of 8.7 and it is a hotel that the only correct word to describe is "modern". Since they have been able to implement a futuristic touch, with a elegant and typical parisian decoration.
It is a hotel that pet friendly, provides enviable views of the cityhas a very well equipped gym and has a sauna that you can enjoy at any time of the day, without forgetting its incredible terrace from which you will have the opportunity to appreciate every detail of the city of Paris.
Its rooms are also very modern, both in decoration and in all its artifacts. Since, it comes equipped with a flat screen TV, you can access them by elevator and you have access to free Wi-Fi.
Don't hesitate anymore! And start your journey through Paris in the 4-star hotels with a magnificent location in the heart of the city.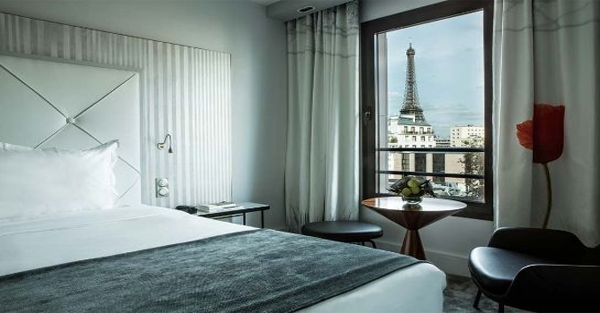 Suggestions: