If you are planning a journey through the Asian continent, Vietnam should be positioned on your list of countries to visit. Since, there are many attractions that it has to offer tourists. You do not have to worry about looking for accommodation, here are the 5 star hotels in Ho Chi Minh City District 1.
Where you can have an extraordinary stay. Walking its streets, you will be able to enjoy art museums, a market famous for local crafts and food stalls where you can taste its gastronomic culture. These and many are the wonders that await you in District 1.
The Myst Dong Khoi
It has a dream setting and decoration! Since, its concept of fantasy and classic in its general facilities. It has a roof terrace with a swimming pool that gives you incredible views of the city, while you take a good dip. In addition, in its general facilities you will have full access to a totally free and high-speed WiFi service.
It has been rated 8.6 by the public and they assure that its location is the best of all, because is located in the heart of Ho Chi Minh. It has a balcony where you can admire all its beauty, which makes it a delight when having a cup of coffee or a drink.
Their rooms? Surely you want to know about them, these are quite spacious, have a flat screen TV, giant windows that allow access of abundant natural light during the day, there is also a kettle, a hair dryer, classic furniture, a private bathroom with a bathtub and free toiletries.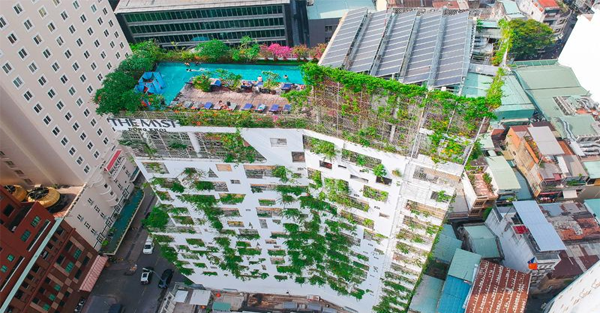 Hotel Nikko Saigon
This hotel has thought of everything, as it provides truly complete services that leave no room for the needs of the guests. For this reason, this lodging establishment has a score of 9.0, which makes it very clear the efficiency of their work and general facilities.
Let's talk first about its rooms, these are decorated with very warm earth tones, which have adequate lighting to make you feel relaxed at all times. They are also equipped with high quality elements and with a coffee maker, minibar and free Wi-Fi.
Among its most outstanding services are a complete spa centeroutdoor pool, hot tub, laundry service, parking and much more.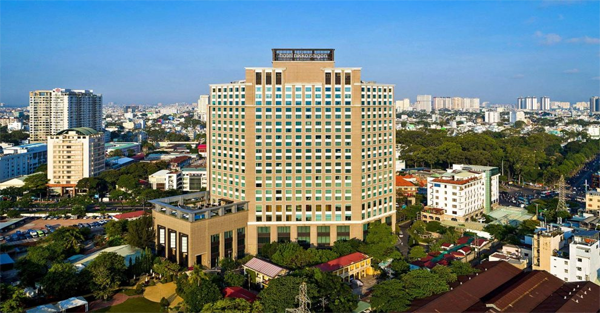 New World Saigon Hotel
Finally, we have a hotel that has received a public score of 8.8, which continues to be an excellent option. if you want to stay in the city center to be able to enjoy all its attractions, without having to travel long distances.
It has an outdoor pool with a bar to order your favorite refreshing drinks. Also has 3 dining establishments where you can select the menu that best suits your needs. It has a garden, a terrace from which you can appreciate all the beauty of the city.
Finally, let's talk a little about your rooms. They have air conditioning, individual seating area, minibar, flat-screen TV with satellite channels, coffee set, desk, private bathroom with hairdryer, bathtub and free toiletries.
Vietnam should be your next destination to visit on these vacations. come and dare to enjoy an enviable experience in this unique locality. Staying at 5-star hotels in Ho Chi Minh City District 1.