Who does not like the beach? Whether on family vacations, with your partner or with friends. The beach will always be a good destination to go in good company. Therefore, in order for you to have a completely unforgettable experience, we have taken the time to select the 5 star hotels in South Padre Island on the beach.
There are many activities you can do here, from sand castles, to enjoying a beautiful sunset cruise. Continue reading to find out about the wonderful places to stay in South Padre Island.
Hilton Garden Inn South Padre Island
An accommodation whose color palette for its decoration has been inspired by the earth colors or the sand of the beach. The truth is that she has a very charming style and it is only 5 minutes from the beach, so it will be an ideal option if you just want to enjoy yourself, instead of traveling long journeys by car to get to the beach.
In its facilities you can find a private parking lot, whose parking is completely free for guests. has a outdoor swimming pool facing the seathere are smoke-free spaces and areas for smokers only, so you can find a total comfort zone that suits your needs.
has a well-equipped gym with all kinds of machinery For many styles of training, there is a children's game room, where they will surely have a lot of fun. You will also have access to the hotel's restaurant, not forgetting its incredible and luxurious bar.
Finally, we have the rooms, they include a flat screen TV with dimensions of 32 inches, free WiFi, microwave, coffee maker, a balcony with incredible views of the beach and a private bathroom with a bathtub.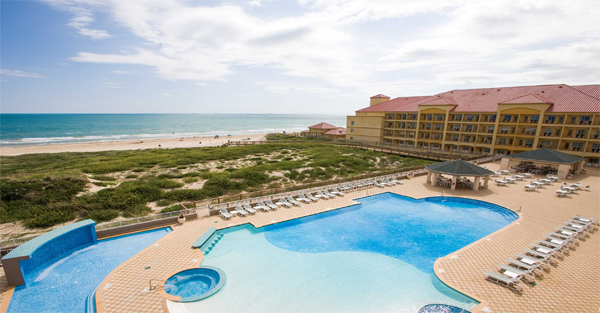 Peninsula Island Resort & Spa
Located right in front of the beach, since you only have to walk for 1 minute to reach it. An establishment with a large terrace from which you can admire the sea while enjoying your favorite meals, it also has a restaurant that serves high-level dishes that adapt to all types of palates, not forgetting the bar.
It has wellness facilities such as a gym, spa, hot tub, manicure service, pedicure, massages and treatments in general. Let's not forget that it has free parking service, its facilities are adapted to people with reduced mobility and the hotel has high security measures.
In another sense, let's finish talking about its rooms, these provide beautiful views of the beach, they have a private bathroomflat screen TV, wardrobe, drawers to store your belongings, spacious beds and some have a seating area.
Start packing and don't forget your sunscreen. Embark on an adventure bound for Padre Island and enjoy a pleasant experience in the 5-star hotels on the beach. Do not miss the opportunity to live a unique journey in this beautiful town.