Finding an activity that children connect with, enjoy and occupy their free time is not so difficult if we find the right place to find inspiration. For this, an art school for children in Miami is recommended, Priscilla & Tiffany's Art Corp is one of them. Due to its structure and organization, it is what every parent wants for their children to learn about art. Next we will know their programs, prices and schedules.
Art school for children in Miami Florida Priscilla & Tiffany's Art Corp
Programs and prices
Kids Arts
It is a program designed for children between 5 and 7 years old in which different artistic expressions are taught so that children experiment and find the artistic expression that they are passionate about. This type of class is worked in small groups of a maximum of 10 students. The materials are not included in the program, at the time of registration you will be provided with a list of instruments and resources to use.
teen class
Teen classes run differently. This program dedicated to students between 9 and 18 years of age, provides the necessary knowledge to develop a unique style in the discipline that the student chooses. Each one receives individualized training based on their needs, interests and abilities. It also offers you a guide to develop and express your artistic vein during learning. The classes are group, does not include materials.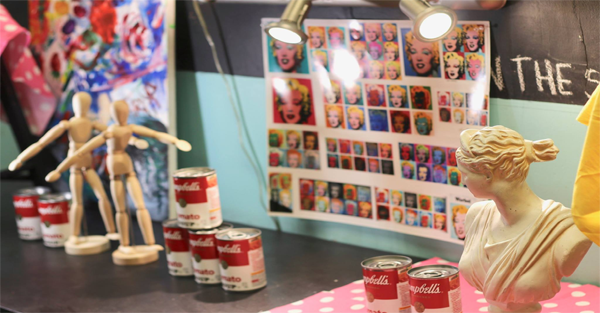 try-out
The trial classes give the student an idea of ​​what currents they can explore as an artist and allow the instructor, in case the student decides to train in art school; know how to exploit the skills of this student in group classes. The cost of this class is not included in any other weekly or monthly program.
portfolio preparation
This training is fundamental for the formation of any artist. Here you will learn to build your portfolio of work or gain experience. The training is individualized and students will have the opportunity to receive consultations about their artistic level to update their portfolio, which guarantees admission to prestigious schools such as Magnet Senior High and American Undergraduate Art Schools through this program.
Techniques
This art school in Miami specializes in mastering drawing techniques: pastels,
acrylic, watercolor, oil paint, mixed media. And this particular course ensures that the student experiments with each technique to discover and develop their own artistic style.
How much does art school in Miami cost?
Classes at the art school for children in Miami, Priscilla & Tiffany's Art Corp have different costs depending on the type of instruction chosen and the schedule. The group hour once a week costs $145, and twice a week $225. While two hours of classes once a week costs $170 and two hours, twice a week, $265. If it is private classes, you can take them for $65 each class, while the trial class can be taken for only $20.