If you are passionate about airplanes and want to dedicate your life to building and maintaining aircraft, the best decision is to look for an aviation mechanics school in Miami, in case you live in this city. Not only is it a lucrative career but it is very little studied and the field is wide to work in, so do not hesitate to embark on this journey in one of the academies that we will present to you below.
Find the best aviation mechanic school in Miami
AMT School
This Miami aviation maintenance school is the ideal academy if you want to undertake this profession, because in addition to providing flight training, preparation for license exams, and preparation for flight attendants, here you will learn the necessary fundamentals to perform corrective maintenance on aircraft.
It is one of the few authorized schools in the city of Miami and has two locations available, one at Miami International Airport and another at Kendall Tamiami Airport. To enroll or learn more about the available courses, you must go to their website www.amtmiami.com/all-courses or go personally to any of their locations.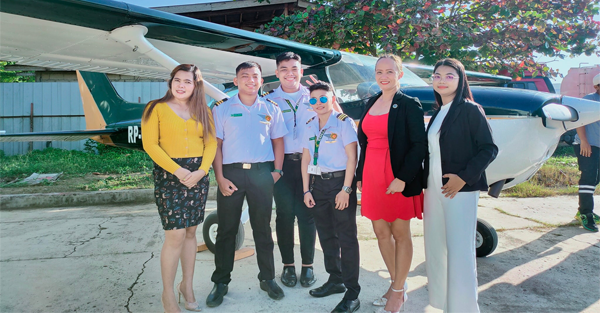 George T. Baker Technical College
This school offers the Aircraft Maintenance Technician Program, which consists of three phases. The first is a one-year general course, mandatory to access the following stages of the program, in which the basic foundations of the career are learned.
The next two phases are the Airframe Technician program which lasts for two years. and finally there is the two-year Powerplant Technician program which consists of a study of engine theory and maintenance of aircraft engine operations and systems.
Miami-Dade College
It offers the General Maintenance Technician program of the Armed Forces as well as the Aviation Maintenance Management program. These professional programs have a duration of 3 years where the student acquires the necessary skills to carry out the maintenance of commercial aircraft.
The only requirement to enter the program is that the student has previously obtained his/her A&P license, otherwise upon admission, this license will be required and he/she will have to leave the program. If you are interested in this aviation mechanics school in Miami, go to the website www.mdc.edu/aviationmaintenance/ to find out about all the requirements.
These are the three Miami Florida aviation mechanic school options that you could enter to obtain your professional degree in this area. It should be noted that each of these schools offer the complementary programs that the career requires to be a comprehensive professional. The costs of each one are variable and most of these have financing plans that allow you to pay as you go. So there are plenty of reasons to study this lucrative and important career soon.