Looking for a cosmetology school in Miami? Well, we will not give you one but several so that you can choose the one that best suits your needs. Well, if your dream is to undertake in the world of beauty, you necessarily need certified training that allows you to obtain your license.
It is very important that you know that no person can practice cosmetology in the state of Florida without having passed the state licensing exam. Therefore, each cosmetology school prepares you so that you can pass the course and obtain your certification without problems.
Find here a cosmetology school in Miami for you
Kaizen Beauty Academy
This is a cosmetology school in Miami that will train you not only to pass the state requirement exams to practice but to train you in a comprehensive way. The program includes everything from your professional development and the establishment of a beauty business. As well as everything related to hair care, skin, face and nails.
This program also ensures that you learn everything related to local legislation and health care for both clients and cosmetology professionals in each of the procedures they perform. It has a duration of 10 to 14 months, two available schedules and flexible financing plans. For more information visit their website https://kba.edu/cosmetology-program/.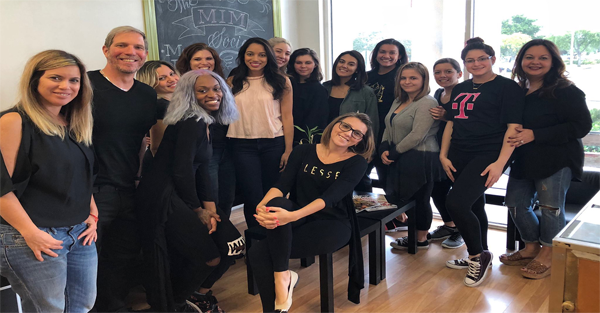 Nouvelle Institute
This is one of the most recognized institutes in Miami in the area of ​​beauty. It has a cosmetology program of 1,500 hours in face-to-face and blended modalities. In this, students are trained on the theory and practice of the principles of cosmetology, such as the chemistry of skin and hair, products and equipment. used in this race.
Likewise, the training includes a business module where students learn about state legislation and the principles for creating and managing beauty salons, academies, among others. If you are interested in studying at this school, go to their page https://www.nouvelleinstitute.com/programas-academicos/cosmetologia to find out more about the program.
La Belle Beauty School
It is a very complete cosmetology school, offering a full-time one-year course and 15-month part-time courses. Each program includes a theoretical phase and a practical phase. You will learn everything related to the care and maintenance of hair, skin, nails and the face, as well as makeup and haircut techniques.
Also included in this course are classes on the legislation that governs the practice of cosmetology in Florida, as well as preparation for the required licensing exam. The certificate of completion is awarded once the student has passed the state exam, in case of not passing it, the student will continue the training until obtaining the required license.
If you are interested in this cosmetology school in Miami, go to its website https://labellebeauty.net/en/programs/cosmetology to learn more about their available programs.