Learning to drive within Florida law doesn't have to be a headache. You just have to enroll in a driving school in Miami Florida and take a quick course to get your license and gain safety when driving on the streets of the city. Whether you are a foreigner or driving for the first time, these courses will be very useful for you to start.
Not only will you learn the laws on how to drive, but they will guide you in other areas such as alcohol and drug use and what you face for driving in that state. All this is useful to remember if we are going to drive as it guarantees your safety and that of others. That is why below we show you a list of recommended institutions for you to choose the best driving school in Miami Florida.
There is a Driving School in Miami Florida for you
AB Driving and Traffic
It is one of the best-known and most experienced driving schools in Miami Florida. In this you can get your license in just one day by taking your driving test. It is open to people who have never driven or have a driver's license and also to people who have a license but do not have safe driving.
His classes guarantee that the person acquires the necessary knowledge to drive perfectly in a safe environment. They are also specialists in correcting inappropriate behavior when driving, in case the person has received a ticket.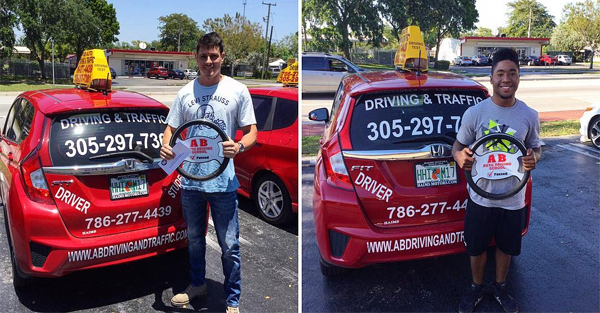 The driving school
It is a bilingual driving school in Miami Florida where you can get your license in just one day if you pass your exam. The advantage of this driving school is that it has a simple and fast process in which you will not have to stand in long lines to be attended or wait several days to obtain your license.
In addition to learning to drive at the Escuelita de Manejar you will learn about alcohol and drug legislation, you will be able to take the theory test to obtain the learning permit and even apply for your license online. If you are interested in these services, go to their website https://drivingschoolmiamifl.com for more information.
Nation Traffic Safety School
This academy allows you to take face-to-face classes in Miami or do it from anywhere through its online platform. It has various defensive driving courses such as for the elderly, aggressive driver and alcohol and drug classes. They also specialize in court ordered programs.
All their courses have special discounts for minors, seniors and people with court orders. To enroll in a program you only need to enter its website https://www.nationstrafficschool.com/ and choose the type of course you need and the type of study in which you will enter.
It should be noted that the courses at the driving school in Miami Florida have very variable costs depending on the service they offer, therefore you should only verify with the school when requesting the service.