Being a university student and studying away from home requires a large number of aspects to consider, and one of them is accommodation. If that, if you study in Columbia SC and you want to find hotels near the University of South Carolina, today we will help you with it.
Although there are hotels that do not have as many bbenefits to bring to your gueststhe options that we have selected have surprised us thanks to their comfort, variety of services and rooms.
Courtyard Columbia Downtown at USC
Those who have already stayed in this option affirm that the hotel has rooms with a fairly comfortable space, they also highlight that it is in a quite favorable location, located just 5 minutes walk from the University of South Carolina and that your stay has been very pleasant.
In your general facilities you can find an outdoor poolideal to enjoy on weekends, also has a restaurant that offers the best lunches and dinners for its guests, its specialties being designer dishes, without forgetting that it has a super nice and relaxing bar.
Are you intrigued to know what their rooms are like? They are unique with high ceilings and urban decoration. They come equipped with free Wi-Fi, a coffee maker, ironing facilities, a private bathroom, a desk, an air conditioning system, and more.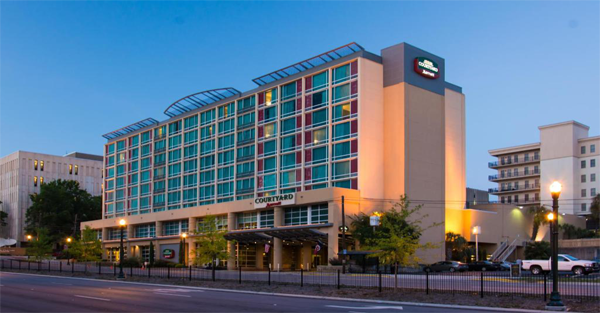 Hilton Columbia Center
It is located at approximately 15 minutes on foot of the University of North Carolina and it is a hotel with a tropical atmosphere that you cannot miss. Its main attraction being the Hilton's Ruth's Chris Steakhouse restaurant, which serves authentic American food, not to mention its bar.
In your facilities you will have access to an ATM to withdraw a little cash whenever you need it, a business center is available, at the reception you can request tourist or local information, you can use a gym focused on cardiovascular exercises and you will have free newspapers.
The rooms in this hotel are very cozy, These have an air conditioning system adaptable to consumer tastes, they have a flat screen TV where you can watch cable channels, you have at your disposal a coffee maker, an iPod dock and a very large desk.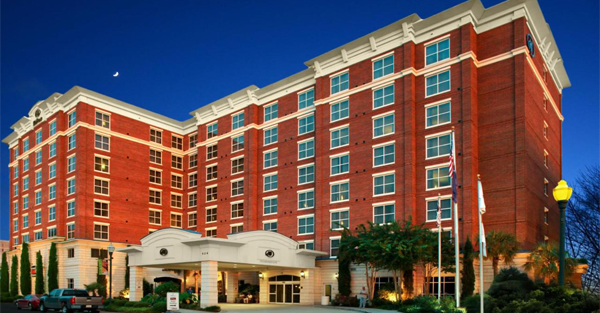 Graduate Columbia, SC
One of the main advantages of this option is that, if you like, you can come and stay with your pets. Its decoration is quite timeless, dynamic and very eye-catching, so if you are a creative person you will love it.
It's found located right on the campus of the University of South Carolina, so you won't have to walk long distances to get to class on time. Which is an advantage, since you will be able to concentrate much more on your duties.
Their rooms are great spacious and have a private bathroom, WiFi network connection, air conditioning system, desk and more. In addition, in the hotel you can find a bar, a balcony to admire the beauty of the city or the campus and a fitness center.
South Carolina is the perfect state to study, it's quiet, peaceful and without hesitation, their hotels are a delight to stay for a long time, go ahead and choose one that is on this list!