The art of interior design has gained strength in recent years thanks to the need to enhance the harmony and comfort of spaces. This career, more than a profession, is based on passion, art and good taste, if you would like to learn, look at the interior design school options in Miami that you have within your reach if you have recently moved to this city and would like to undertake.
3 Interior Design School Options in Miami
Miami-Dade College
This Miami university among its academic programs the degree in Arts and Interior Design (Associate in Arts Degree in Interior Design), This has a duration of two years in which you will learn about: Architectural Drawing, Theory of Architecture, Environmental Technology, History of Interiors, Architectural Materials and Construction.
This is an excellent option to start in this profession since it is a short and complete program taught at a recognized university. From this you can perform any other specialization in the area. If you would like to enter, you can see more information on their website https://www.mdc.edu/.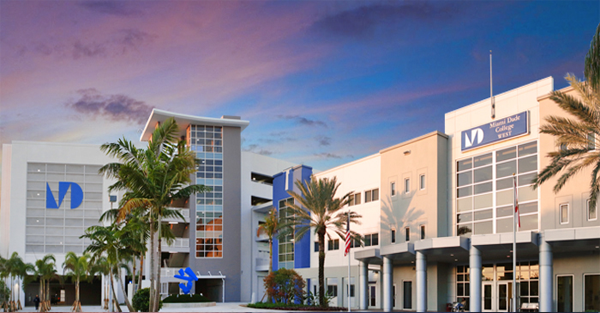 Florida State University
The Department of Architecture and Interior Design at the University of Florida offers the Bachelor of Arts in Interior Design, which is accredited by the Council on Interior Design Accreditation (CIDA) and the National Association of Schools of Art and Design ( NASAD).
By completing this program on residential interior design as well as educational library spaces, mixed-use rooms, commercial and healthcare spaces. The student must complete 77 semester credits plus the optional studies offered by the academic program. To graduate, the student must complete 120 credit hours. If you are interested in registering, check their website and find out all the details of the program: https://interiordesign.fsu.edu/.
Miami International University of Arts & Design
This is one of the interior design schools in Miami that has the most specialized program to practice in this area. In this you will learn to make sketches, observation drawings, Digital Modeling, Computer Aided Drawing, space planning, different types of interior design, materials and specifications, architecture, furniture and interior design.
The qualification of this program is a bachelor's degree in interior design and from this you can carry out any related specialization. It is a short course of at least two years and can be taken in face-to-face or semi-face-to-face mode through the institution's distance learning platform.
To enroll in this Interior Design school in Miami you can request the form through its website https://www.artinstitutes.edu/ or contact their headquarters for more information.
It is important to note that apart from the course that you can take in an interior design school in Miami, to practice in Florida you must obtain a license that is granted to you only if you pass the NCIDQ exam. You must also practice for two years under the supervision of an officially licensed designer.