Transportation becomes a necessity when it comes to passing or going through a busy city like New Jersey and more, when we want to visit New York at the same time. Fortunately, there are many hotels that offer these services at very low cost.
Finding a good hotel is one of the most important factors in any trip, and we should never underestimate the process of exploring to find it. Fortunately, as a team, we have decided to help you with this task and have made a selection of the best New Jersey hotels with shuttle service.
Hyatt Regency Jersey City on the Hudson
It is a four-star hotel with a score of 8.4/10, which makes it a good or very good place to stay in any season. Its location is magicalsince it is located on the banks of a river that will allow you to live new experiences and unforgettable moments.
With an indoor pool and heated waters, you can swim at any time of day, regardless of the weather conditions outside. Also It has a very well equipped gym.in which you can do your daily exercise routines when you see fit, since you will have access 24 hours a day.
Their rooms? They have very comfortable beds. private bathroom, free toiletries, wardrobe, refrigerator, desk and windows so you can admire the beautiful views of the river that surrounds this hotel. Without forgetting that, you can request what you want through room service.
Among its other inclusions or add-on facilities is a meeting room, conference areabusiness center that is available 24 hours a day, restaurant, bar, snack-bar and its employees speak both English and Spanish.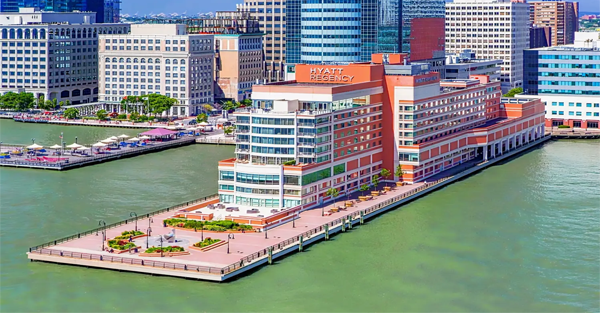 Ramada by Wyndham Jersey City
Rated 7.2/10, it will be a good alternative if you want to spend a short vacation full of adventures in the city of New Jersey. Also, we know that this hotel you will love it for its warm decorationthe friendly treatment of its employees and the fact that its employees speak both Spanish and English.
Installation that has a totally free WiFi service, transportation, a very complete gym, an elevator that will facilitate the transfer through the floors of the building, it also has a special area for smokers, totally smoke-free roomsbusiness center with copy machine and fax, in addition to laundry service.
The rooms have a private bathroom with a bathtub, free Wi-Fi service, a flat-screen TV with access to the best premium cable channels, a microwave, a wardrobe, drawers to store your belongings, a small refrigerator, and much more.
When we want make the right hotel decision in which we stayed during our journey, it is best to focus on the price-quality ratio in terms of the services they offer. Do not focus so much on the price, since, in the end, our comfort is the most relevant.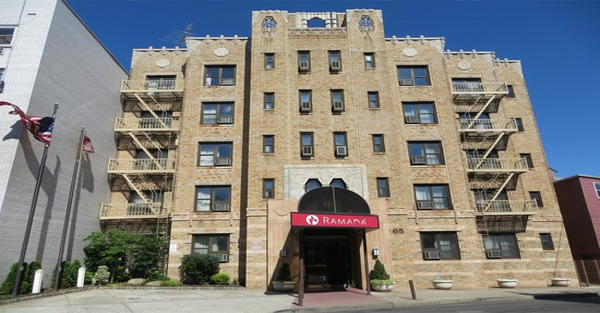 Suggestions: