Becoming a professional announcer can go from being a dream to being your real means of work, for this there is a voiceover school in Miami Florida that can train you and insert you into the labor field in a short time. Be On Air is a school with 7 locations in the United States, one of them in Miami where they offer the Radio and Television Broadcasting course for future broadcasters.
If you are interested in being an announcer or working in traditional media such as radio and television in Florida, this voiceover school in Miami will give you all the necessary tools to achieve it. Here we will tell you what you can learn at the Be on Air school in Miami to boost your professional career as an announcer.
What do they teach at the Miami Florida Be On Air voiceover school?
The broadcasting course at Be On Air has a duration of 8 months and a practical theoretical study methodology in which students learn concepts and apply them in the field of work. The aspects that the speech course in Miami teaches are:
A close look at past and present trends and developments in radio and TV
Programming Formats
Create a program record
Assignment of AM-FM radio channels and TV stations
station organization
Legal requirements
Radio and TV Terms
As you can see, you will not only learn to speak in the media, but you will also know how to disseminate information responsibly and at the same time you will be able to create and produce mass broadcast programs on radio or television.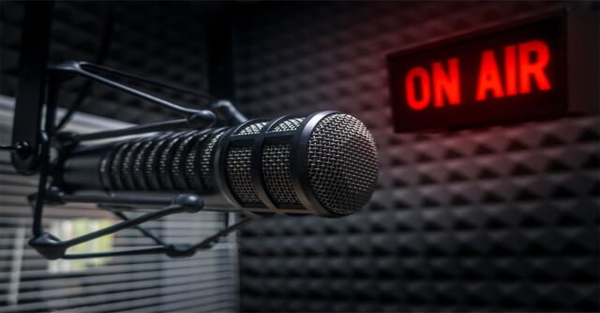 Be On Air Internships
Be On Air's radio and television voiceover program in Miami offers internships at local radio and television stations during your apprenticeship. This ensures hands-on training and experience gains in the workplace.
Internship hours count toward class credit and although they are unpaid work hours, the experience gained during this time is critical to employment. Be On Air does not guarantee that companies will hire all of their interns, but there is a good chance that this will happen if the student shows potential.
The companies in which the internships are carried out are generally recognized local media, which allows not only to gain experience on television, radio and the web, but also to meet people from the media.
Financial help
One of the advantages of studying at this school is that they offer all students the possibility of requesting study credits to finance their career. All students can apply and obtain partial or total financing in the voiceover program.
To access this financing program at the voiceover school in Miami, you only have to make a registration request that you can formulate from the website https://beonair.com/ or at its physical headquarters directly.