Without a doubt, Cancun is a great option to spend your vacation of spring. It is no secret to anyone that this city is internationally recognized for its attractive beaches, tourist centers, nightclubs and more. In turn, it has incredible hotels in Cancun that you have to visit.
So don't think about it anymore, the beach is calling you. Come and enjoy the best vacations of your life. Next, we bring you a list of the best hotels in Cancun for spring break.
Hive Cancun by G Hotels
It is one of the most complete hotels you will find in Cancun. Since, its rooms are quite large in size and how, compared to other options in the area.
In addition, they have aintegral air conditioning system, You have access to a desk so you can manage any work commitment that may arise, a microwave to heat your favorite dishes, a minibar, a safe to secure your valuables, a private bathroom, and a balcony.
Let's not forget that the bed linen is changed every day, you have access to a flat screen TV and if you forgot your towel at home, the hotel will provide you with a pair. Not to mention the fact that you can get Free breakfast during your stay.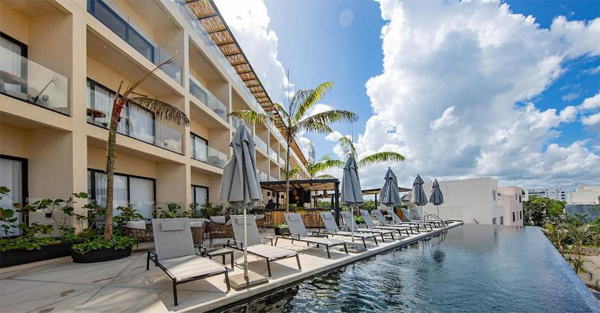 Mayan House Hotel
The comfort is the perfect word to describe this hotel. And it is that, Casa Maya is located right in front of the Caribbean Sea and the Nichupté lagoon, so you will not have to travel by car to enjoy the beach.
Its rooms are quite spacious, in the hotel facilities, you can have access to two restaurants, you will enjoy free WiFithere is a swimming pool within the facilities, as well as a bar and a fabulous water park.
All rooms have a terrace that offers you a splendid view of the sea, they have cable TV, desks, a kitchen area, a private bathroom and truly spacious beds. And if you're traveling with your whole family, you don't have to worry about the rooms! As there are family type rooms.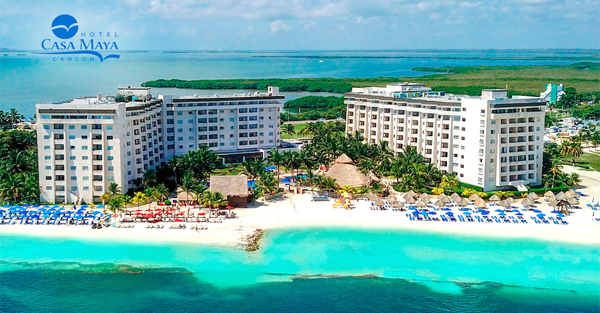 Wyndham Garden Cancun Downtown
If what you are looking for is an option with which you can have access to various destinations, in addition to the beach, this is the ideal hotel for you. Located in the center of the city of Cancun, with just a few minutes drive you can reach the airport, the beach and even the Mayan ruins of Tulum.
It has rooms that have their own kitchen area with coffee maker and microwaves, It has a fitness center in its facilities, its bedrooms are characterized by being elegant, having a flat screen TV with cable, without forgetting that in its bathrooms you will have a hair dryer at your disposal.
In another sense, you can request free coffee service 24 hours, You have a restaurant at your disposal at all times and you can park your car for free for as long as you want.
Nothing better than enjoying the stay in a beautiful hotel by the sea, located in one of the most famous cities in the world for its beaches. What more could you want!