It is known that there is nothing better than quality and comfort. That is why the 4 and 5 star hotels in San Juan Puerto Rico encompass this concept in all its splendor. Since they perfectly combine their elegant theme, with the tropical environment of the island, giving a contrast of spaces worthy of admiration.
the splendid and captivating island of Puerto Rico It is internationally known for its stunning beaches. Keep reading so you know the best places where you can spend your stay here in the most comfortable way.
O:Live Boutique Hotel, A Small Luxury Hotel of the World
Have you ever thought that the Mediterranean and semi-medieval style could be applied to the entire decoration of a hotel? Well, neither do we, but apparently it is possible, since the O:Live Boutique Hotel has implemented this concept to the general decoration of its facilities, including the rooms.
The public has given this hotel an 8.6 and they say they love the fact that it is located right in front of the beach, since it only takes two minutes to walk and we are in it. In addition, it has an outdoor garden ideal for walking in the afternoon. But let's not forget its terrace, which provides us with beautiful views of the beach.
Now let's talk a little about its rooms, each one has a unique style, which will make you feel like in a medieval castle. In another sense, they have a luxurious rain shower, are equipped with a flat-screen TV and provide free toiletries.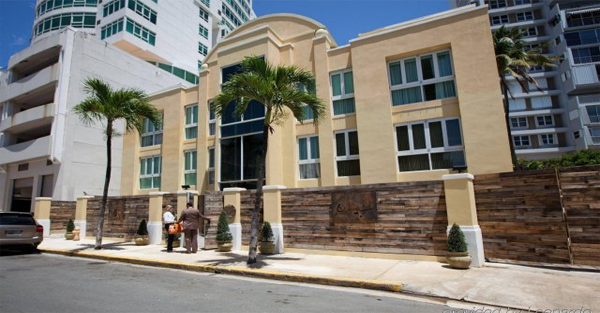 AC Hotel by Marriott San Juan Condado
What do you think if we now bet on a slightly more modern style? Since this is the concept that AC Hotel has decided to adopt for this hotel. What in contrast with the beautiful views of the beachThey provide a unique experience to their users.
Rooms at this hotel have a flat-screen TV, plus have access to a Wi-Fi network free of chargehas a private bathroom with a bathtub and all are adapted for the proper use and movement of people with reduced mobility.
But what about its other areas? In general, it has a restaurant, bar, fitness center or gym, 3 meeting rooms, business center, rooftop pool and a fairly large parking lot.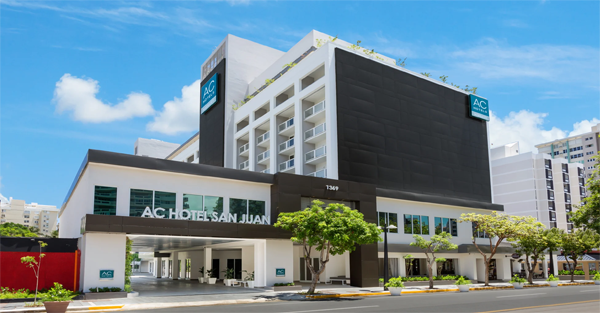 Sheraton Puerto Rico Hotel & Casino
Let's move on to a slightly more contemporary option. This hotel has a public score of 87.3, which classifies it as one of the best options in the area, which is also just only 20 minutes walk from the nearest beach.
In another order of ideas, in its facilities you can find an outdoor swimming pool which is available at all times of the year, a well-equipped gym, a bar, a restaurant, a terrace and a solarium. You also need to keep in mind the fact that their staff speaks English, Spanish, French and Portuguese.
Its rooms are very comfortable and well equipped, but you must not forget that you can also stay with your pet.
If your next destination to visit is Puerto Rico, the best decision you can make is to stay in one of the 4 and 5 star hotels in San Juan. You will see that these options will provide you with everything you need during your trip to the island and you will be able to create beautiful memories in their facilities.