Start your acting career at an acting school in Miami Florida, a city that has seen many famous and award-winning actors grow up. The options to study this career in the City of the Sun are wide, there are many academies with short programs and others with extended programs that allow you to go through various genres. In this article you will find some of the best options to start training professionally as an actor.
Find the best acting school in Miami Florida
Adriana Barraza Acting Studio
It is an acting school created by actress Adriana Barraza who began her career in 1972 and already has countless productions, nominations and awards from countries such as Mexico, Colombia, Spain and the United States. Their programs are offered in English or Spanish and are ideal for both beginners and experienced actors.
Their work methodology is unique, they combine the fundamentals of acting with bioenergetic, musical exercises, singing, dancing and corporal expression. The programs are for children, adolescents and adults. To register you must go to https://www.abactingstudio.com/main/#.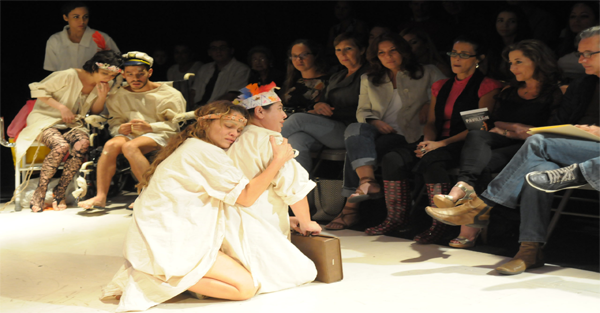 Miami Acting Studio
It is a very particular acting school, here you can study face-to-face or online, the modality adapts to your schedule and availability. His program is recommended as it is directed by Ralph Kinnard, director of multiple productions, including 'Miami Love Affair' and 'Recipe of Love'.
The program they offer is personalized, you will learn, in addition to acting techniques, how to handle yourself in the industry, knowing how or where to start, and how to gain confidence in the face of tough competition. To find out more or take your free acting test, go to their website https://www.miamiactingstudio.com/.
Hispanic American Actoral Society
It is an academy formed by actors, directors and theater producers with vast experience with more than 15 years in the market. Its programs are designed for children, adolescents and adults. Classes run 5-8 hours per week and focus on the fundamentals of acting as well as voice projection, movement, and theater history.
Upon completion of the first phase of the course if students have met all requirements, students may apply for advanced coursework and workshop. Each phase lasts one year divided into 3 periods of 4 months each.
To enroll or find out more about these programs, you must go to https://sociedadactoral.com/programs/.
Beatriz Valdez Academy
Founded by renowned Cuban actress Beatriz Valdez, this academy offers theater classes for all ages and genders. In this school you can find monologue workshops, for children, for teenagers and summer workshops for young people. They also offer choral singing for children, theater for adults, expression and projection workshops and also yoga classes.
It is a very complete academy in which you can let your emotions out through the theater. Their instructors will guide you so that you learn to put on your own theatrical pieces or get started in acting. If you want to know more about this acting school in Miami you can do it at https://www.beatrizvaldes.com/videosmas.html.