Arrow Inn Motel, is a wonderful hotel located in Azusa, California, USA. Arrow Inn Motel is one of our recommended establishments in Hosteliest.com in Azusa, California, USA .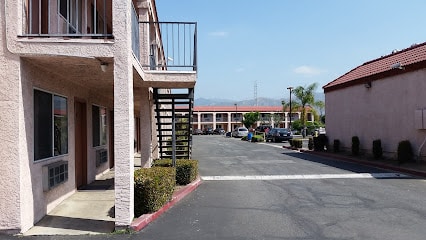 ¡Book now!
Arrow Inn Motel, Azusa, California, USA
Location: How to get to Arrow Inn Motel?
Information and details about Arrow Inn Motel in Azusa, California, USA
This low-rise budget motel 22.7 miles east of Los Angeles is a 5-minute drive from Interstate 210/William H. Lancaster Memorial Highway and 15 minutes from Frank G. Bonelli Regional Park., , Accessed by exterior corridors, the air-conditioned rooms with low-key furnishings feature free WiFi and cable TV with premium channels., , Amenities include free morning coffee and on-site parking, plus coin-operated washer/dryers. There's also a convenience store and restaurant next to the motel. – – is part of our Hotels in California directory.
Rating: according to users 3.1 out of 5.
Arrow Inn Motel has a total of 245 Reviews.
Address: 469 E Arrow Hwy, Azusa, CA 91702, United States
City: Azusa, California, USA
Country: US
Email address: –
Phone: +1 626-966-7777
Website: hosteliest.com
Reviews and Ratings about Arrow Inn Motel
This hotel has no reviews.
¡Book now!
Opening hours
This hotel has not indicated its opening hours.
Related hotels:
Suggestions: