Hillside Inn, is a wonderful hotel located in Santa Rosa, California, USA. Hillside Inn is one of our recommended establishments in Hosteliest.com in Santa Rosa, California, USA .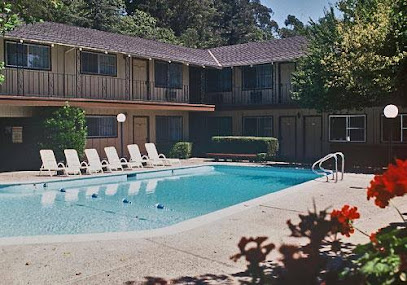 [post_relacionado id="31425″]
Hillside Inn, Santa Rosa, California, USA
Location: How to get to Hillside Inn?
Information and details about Hillside Inn in Santa Rosa, California, USA
Set in Northern California wine country, this unassuming, roadside motel is 2 miles from downtown Santa Rosa, and 6 miles from the Charles M. Schulz Museum, Annadel State Park and the Wells Fargo Center for the Arts., , Laid-back rooms and 2-room suites (some with balconies) feature wood furnishings and colorful bedspreads, and offer free Wi-Fi and cable TV. They also include coffeemakers and kitchenettes (setup fee)., , Amenities include a family-run cafe that's open for breakfast and lunch, and serves burgers and homemade desserts. There's also a heated courtyard pool, a patio lounge area and coin-operated washer/dryers. – – is part of our Hotels in California directory.
Rating: according to users 4 out of 5.
Hillside Inn has a total of 278 Reviews.
Address: 2901 4th St, Santa Rosa, CA 95409, United States
City: Santa Rosa, California, USA
Country: US
Email address: [email protected]
Phone: +1 707-546-9353
Website: hillside-inn.com
Reviews and Ratings about Hillside Inn
This hotel has no reviews.
Opening hours
This hotel has not indicated its opening hours.
Related hotels:
[email protected]
;;;https://goo.gl/maps/seYMPgqwKgULDNqb7;"";http://lh6.googleusercontent.com/proxy/E1NbDBiOJnMPDvy3qw3E3RcLGqcpygGhGhXzR_R6i-ZcdOIQhJ0wd5AR5Vyz3AA0J16nmLIzlX2J3UKzISsuYeQH2PkEvPUFA4B48M_6WVFNpYaVhRTjPU0cqaXFf7Hjd10vo921JBXuT_1aOFnK85t2SaO0Ug=w408-h285-k-no", "postalCode": "", "addressCountry": "US" }, "geo": { "@type": "GeoCoordinates", "latitude": , "longitude": } } { "@context": "https://schema.org/", "@type": "CreativeWorkSeries", "name": "Hillside Inn", "aggregateRating": { "@type": "AggregateRating", "ratingValue": "[4]", "bestRating": "[5]", "ratingCount": "[278]" } }
Suggestions: