Independence Inn Motel, is a wonderful hotel located in Independence, California, USA. Independence Inn Motel is one of our recommended establishments in Hosteliest.com in Independence, California, USA .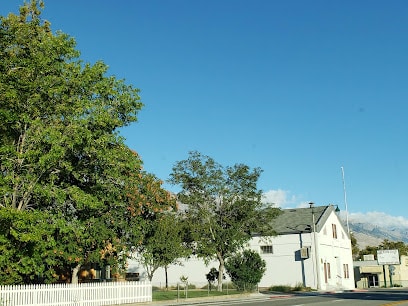 Independence Inn Motel, Independence, California, USA
Location: How to get to Independence Inn Motel?
Information and details about Independence Inn Motel in Independence, California, USA
Off Route 395, this relaxed budget motel with views of the Sierras is a 7-minute walk from the historic Inyo County Courthouse, and 27 miles from both the Ancient Bristlecone Pine Forest and Mount Whitney., , Straightforward rooms are decorated in bright modern style and feature private bathrooms, TVs, microwaves, coffeemakers and free Wi-Fi., , There's a daily housekeeping service. Services for Pacific Crest Trail hikers include transport from the trailhead, laundry and receiving resupply boxes. – – is part of our Hotels in California directory.
Rating: according to users 4.8 out of 5.
Independence Inn Motel has a total of 54 Reviews.
Address: 440 S Edwards St, Independence, CA 93526, United States
City: Independence, California, USA
Country: US
Email address: [email protected]
Phone: +1 530-945-0103
Website: independenceinn.net
Reviews and Ratings about Independence Inn Motel
This hotel has no reviews.
Opening hours
This hotel has not indicated its opening hours.
Related hotels:
{ "@context": "https://schema.org", "@type": "Hotel", "name": "Independence Inn Motel", "image": "https://lh5.googleusercontent.com/p/AF1QipNzHlEKwY9vNM1oE6i81eaoUHlnzCEjYfEFCIx4=w408-h306-k-no", "@id": "", "url": "https://hosteliest.com/independence-inn-motel-california/", "telephone": "+1 530-945-0103", "address": { "@type": "PostalAddress", "streetAddress": "440 S Edwards St, Independence, CA 93526, United States", "addressLocality": "Independence Inn Motel;independence-inn-motel-california;Hotels in California;arrive-palm-springs-california;yellowstone-manor-california;regency-inn-lakeport-california;best-western-andersens-inn-california;motel-alves-california;Motel;4.8;54;This hotel has no reviews.;This hotel has not indicated its opening hours.;Off Route 395, this relaxed budget motel with views of the Sierras is a 7-minute walk from the historic Inyo County Courthouse, and 27 miles from both the Ancient Bristlecone Pine Forest and Mount Whitney., , Straightforward rooms are decorated in bright modern style and feature private bathrooms, TVs, microwaves, coffeemakers and free Wi-Fi., , There's a daily housekeeping service. Services for Pacific Crest Trail hikers include transport from the trailhead, laundry and receiving resupply boxes.;440 S Edwards St, Independence, CA 93526, United States;Independence, California, USA;independenceinn.net;+1 530-945-0103;
[email protected]
;36.7992756;-118.1972719;https://goo.gl/maps/P1x59u1DqgMcvtxB6;"";https://lh5.googleusercontent.com/p/AF1QipNzHlEKwY9vNM1oE6i81eaoUHlnzCEjYfEFCIx4=w408-h306-k-no", "postalCode": "", "addressCountry": "US" }, "geo": { "@type": "GeoCoordinates", "latitude": 36.7992756, "longitude": -118.1972719 } } { "@context": "https://schema.org/", "@type": "CreativeWorkSeries", "name": "Independence Inn Motel", "aggregateRating": { "@type": "AggregateRating", "ratingValue": "[4.8]", "bestRating": "[5]", "ratingCount": "[54]" } }
Suggestions: