Lake Elowin Resort, is a beautiful hotel located in Three Rivers, California, USA. Lake Elowin Resort is one of our recommended establishments in Hosteliest.com in Three Rivers, California, USA .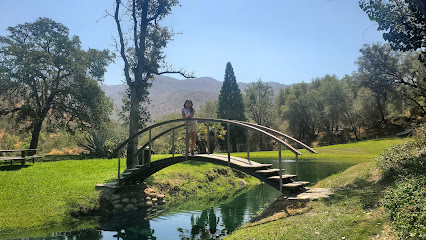 Lake Elowin Resort, Three Rivers, California, USA
Location: How to get to Lake Elowin Resort?
Information and details about Lake Elowin Resort in Three Rivers, California, USA
Set on tranquil grounds overlooking Lake Elowin and the Kaweah River, this simple resort is 2 miles from Three Rivers Historical Museum, and 4 miles from Sequoia National Park., , Featuring wood-paneled walls, the 10 unpretentious 1- and 2-bedroom cabins offer barbecue facilities, picnic areas, and kitchens or kitchenettes. Upgraded cabins add living rooms: 1 has a fireplace, a deck and a lake-view dining area. Linens are provided, but there are no TVs., , Amenities include fishing, canoeing and swimming in the lake. There's also table tennis. Minimum-stay rules may apply. – – is part of our Hotels in California directory.
Rating: according to users 4.3 out of 5.
Lake Elowin Resort has a total of 61 Reviews.
Address: 43840 Dinely Dr, Three Rivers, CA 93271, United States
City: Three Rivers, California, USA
Country: US
Email address: –
Phone: +1 559-561-3460
Website: elowinresort.com
Reviews and Ratings about Lake Elowin Resort
This hotel has no reviews.
Opening hours
This hotel has not indicated its opening hours.
Related hotels:
Suggestions: