The Adriatic Resort, is a wonderful hotel located in Palm Springs, California, USA. The Adriatic Resort is one of our recommended establishments in Hosteliest.com in Palm Springs, California, USA .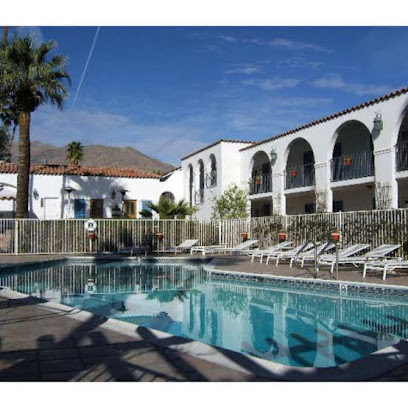 ¡Book now!
The Adriatic Resort, Palm Springs, California, USA
Location: How to get to The Adriatic Resort?
Information and details about The Adriatic Resort in Palm Springs, California, USA
In northwest Palm Springs, this landscaped Mediterranean-style motor inn is a mile north of downtown shopping, galleries and restaurants. It's 4 miles from the Palm Springs airport, 2.6 miles from the aerial tram into Mt. San Jacinto State Park. Downtown Los Angeles is 105 miles away., , Contemporary-chic studio to 2-bedroom suites are all non-smoking and sleep 3 to 6 people. All have kitchens or kitchenettes, a/c, TVs and free WiFi., , A restaurant and bar serve 3 meals a day and provide room service and poolside dining. There are 2 heated outdoor pools, a hot tub and a sauna. Parking is free. – – is part of our Hotels in California directory.
Rating: according to users 3.3 out of 5.
The Adriatic Resort has a total of 19 Reviews.
Address: 2300 N Palm Canyon Dr, Palm Springs, CA 92262, United States
City: Palm Springs, California, USA
Country: US
Email address: –
Phone: +1 760-325-5024
Website: hosteliest.com
Reviews and Ratings about The Adriatic Resort
This hotel has no reviews.
¡Book now!
Opening hours
This hotel has not indicated its opening hours.
Related hotels:
Error: El post actual no se encuentra en el array de posts.