Hampton Inn Dover, is a wonderful hotel located in Dover, Delaware, USA. Hampton Inn Dover is one of our recommended establishments in Hosteliest.com in Dover, Delaware, USA .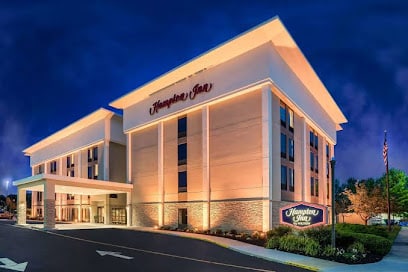 Hampton Inn Dover, Dover, Delaware, USA
Location: How to get to Hampton Inn Dover?
Information and details about Hampton Inn Dover in Dover, Delaware, USA
This modern hotel is 1 mile from tax-free shopping at Dover Mall and 8 miles from Bombay Hook Wildlife Refuge., Simple rooms have free Wi-Fi, flat-screen TVs, minifridges, coffeemakers and both full and lap desks (for working on the bed), and custom-designed beds.Suites add separate living areas, sofabeds and whirlpool tubs., Parking and hot breakfast are free, as are to-go breakfast bags on weekdays. There's a seasonal outdoor pool and an exercise room, plus a business center and a meeting room. – – is part of our Hotels in Delaware directory.
Rating: according to users 4.0 out of 5.
Hampton Inn Dover has a total of 463 Reviews.
Address: 1568 N Dupont Hwy, Dover, DE 19901, United States
City: Dover, Delaware, USA
Country: US
Email address: –
Phone: +1 302-736-3500
Website: hilton.com
Reviews and Ratings about Hampton Inn Dover
This hotel has no reviews.
Opening hours
This hotel has not indicated its opening hours.
Related hotels: