Red Mill Inn, is a wonderful hotel located in Lewes, Delaware, USA. Red Mill Inn is one of our recommended establishments in Hosteliest.com in Lewes, Delaware, USA .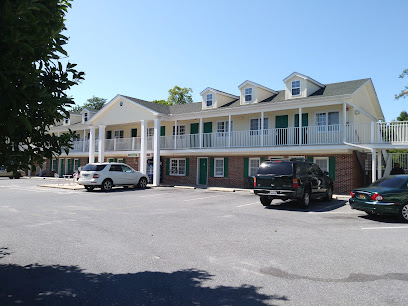 Red Mill Inn, Lewes, Delaware, USA
Location: How to get to Red Mill Inn?
Information and details about Red Mill Inn in Lewes, Delaware, USA
On 4 acres of landscaped grounds, this straightforward inn is 3 minutes' drive from US Highway 9 and 11 minutes' drive from Lewes Beach., The simple, traditional-style rooms all come equipped with TVs., Complimentary morning coffee and juice are provided, and there's a lounge, as well as an outdoor pool with a sundeck. Kids under 12 years of age stay free. – – is part of our Hotels in Delaware directory.
Rating: according to users 3.2 out of 5.
Red Mill Inn has a total of 145 Reviews.
Address: 16218 Coastal Hwy, Lewes, DE 19958, United States
City: Lewes, Delaware, USA
Country: US
Email address: –
Phone: +1 302-645-9736
Website: lewes.com
Reviews and Ratings about Red Mill Inn
This hotel has no reviews.
Opening hours
This hotel has not indicated its opening hours.
Related hotels: