Butternut Farm, is a wonderful hotel located in Glastonbury, Connecticut, USA. Butternut Farm is one of our recommended establishments in Hosteliest.com in Glastonbury, Connecticut, USA .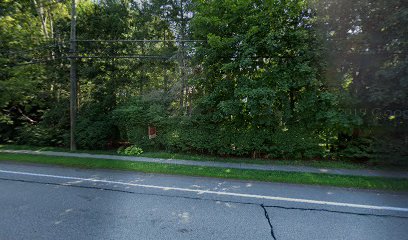 Butternut Farm, Glastonbury, Connecticut, USA
Location: How to get to Butternut Farm?
Information and details about Butternut Farm in Glastonbury, Connecticut, USA
Dating from 1720, this restored, colonial-style B&B is 8.6 miles from the Wadsworth Atheneum Museum of Art and 9.2 miles from the Connecticut State Capitol., Traditional rooms are individually decorated with period antiques, and offer free WiFi, sherry and chocolate. Some have fireplaces and/or canopy beds, and suites add separate living areas with TVs. A premium suite in a barn features a full kitchen, a patio and a private garden. There are 5 accommodations in all., Amenities include a historic barn with farm animals, plus multiple gardens and common rooms. Hot breakfast is complimentary. – – is part of our Hotels in Connecticut directory.
Rating: according to users 5 out of 5.
Butternut Farm has a total of 4 Reviews.
Address: 1654 Main St, Glastonbury, CT 06033, United States
City: Glastonbury, Connecticut, USA
Country: US
Email address: [email protected]
Phone: +1 860-633-7197
Website: butternutfarmbandb.com
Reviews and Ratings about Butternut Farm
This hotel has no reviews.
Opening hours
This hotel has not indicated its opening hours.
Related hotels:
[email protected]
;41.6905593;-72.6063267;https://goo.gl/maps/TGE2jbeGqdHFuhQD6;"";https://streetviewpixels-pa.googleapis.com/v1/thumbnail?panoid=jDtwofzZDFmh7diBDNHTlQ&cb_client=search.gws-prod.gps&w=408&h=240&yaw=64.34503&pitch=0&thumbfov=100″, "postalCode": "", "addressCountry": "US" }, "geo": { "@type": "GeoCoordinates", "latitude": 41.6905593, "longitude": -72.6063267 } } { "@context": "https://schema.org/", "@type": "CreativeWorkSeries", "name": "Butternut Farm", "aggregateRating": { "@type": "AggregateRating", "ratingValue": "[5]", "bestRating": "[5]", "ratingCount": "[4]" } }