Milford Inn, is a beautiful hotel located in Milford, Connecticut, USA. Milford Inn is one of our recommended establishments in Hosteliest.com in Milford, Connecticut, USA .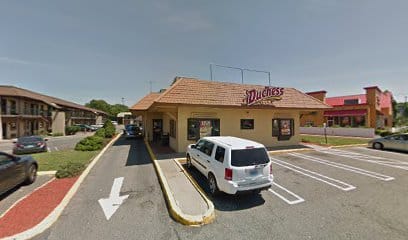 [post_relacionado id="40117″]
Milford Inn, Milford, Connecticut, USA
Location: How to get to Milford Inn?
Information and details about Milford Inn in Milford, Connecticut, USA
Set off I-95, this down-to-earth motor inn is 4.9 miles from Silver Sands State Park, 7.6 miles from the National Helicopter Museum and 9.3 miles from Yale University., Plain rooms offer free WiFi and TVs with premium cable channels. Some offer minifridges, microwaves and/or whirlpool tubs., Amenities include a restaurant, laundry facilities and complimentary coffee. – – is part of our Hotels in Connecticut directory.
Rating: according to users 3.5 out of 5.
Milford Inn has a total of 100 Reviews.
Address: 345 Old Gate Ln, Milford, CT 06460, United States
City: Milford, Connecticut, USA
Country: US
Email address: –
Phone: +1 203-874-2116
Website: milfordinn.com
Reviews and Ratings about Milford Inn
This hotel has no reviews.
Opening hours
This hotel has not indicated its opening hours.
Related hotels: