Club Getaway, is a wonderful hotel located in Kent, Connecticut, USA. Club Getaway is one of our recommended establishments in Hosteliest.com in Kent, Connecticut, USA .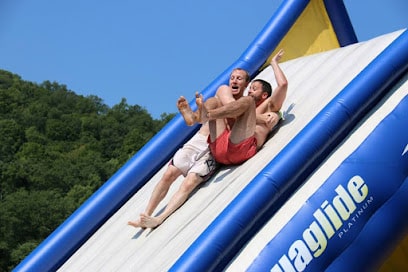 Club Getaway, Kent, Connecticut, USA
Location: How to get to Club Getaway?
Information and details about Club Getaway in Kent, Connecticut, USA
On 300 acres of woodsy property along a lake, this relaxed all-inclusive seasonal resort with weekend retreats is 2 miles from Route 7 and 4 miles from the landmark 19th-century Bull&apos:s Bridge., The laid-back, rustic cabins offer private bathrooms and porches., Parking is free, as are meals served in 2 dining rooms. Activities range from waterskiing and ziplining to arts and crafts. Sports facilities and group fitness classes are available. There's also a bar. Regular entertainment includes campfires and live music. – – is part of our Hotels in Connecticut directory.
Rating: according to users 4.4 out of 5.
Club Getaway has a total of 608 Reviews.
Address: 59 S Kent Rd, Kent, CT 06757, United States
City: Kent, Connecticut, USA
Country: US
Email address: private-events@2x-392×294.jpg
Phone: +1 860-927-3664
Website: clubgetaway.com
Reviews and Ratings about Club Getaway
This hotel has no reviews.
Opening hours
This hotel has not indicated its opening hours.
Related hotels: