Granby Motel, is a wonderful hotel located in Granby, Connecticut, USA. Granby Motel is one of our recommended establishments in Hosteliest.com in Granby, Connecticut, USA .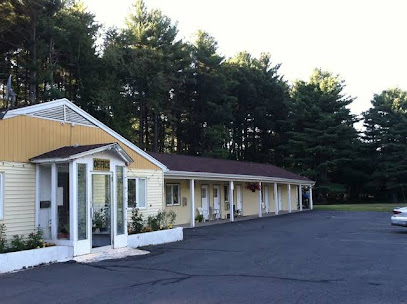 Granby Motel, Granby, Connecticut, USA
Location: How to get to Granby Motel?
Information and details about Granby Motel in Granby, Connecticut, USA
Set in a rural area, this simple motel is 10 miles from Bradley International Airport, 14 miles from Six Flags New England amusement park and 17 miles from the Basketball Hall of Fame., Featuring exterior entrances, the straightforward rooms come with flat-screen TVs, as well as microwaves and minifridges. Upgraded rooms offer kitchens., Complimentary parking is provided. – – is part of our Hotels in Connecticut directory.
Rating: according to users 3 out of 5.
Granby Motel has a total of 37 Reviews.
Address: 551 Salmon Brook St, Granby, CT 06035, United States
City: Granby, Connecticut, USA
Country: US
Email address: –
Phone: +1 860-653-2553
Website: granbymotelonline.com
Reviews and Ratings about Granby Motel
This hotel has no reviews.
Opening hours
This hotel has not indicated its opening hours.
Related hotels: