Looking for the best Christian music school in Miami? The Canzion Institute is the one to train you in the basics of music with a praise orientation. This school has different programs that cover all audiences who want to learn to play an instrument, sing or produce music for their worship center. If you want to know more about these programs we explain everything below.
Types of programs of the School of Christian Music in Miami
The Canzion Institute has four programs designed to train new members for the ministry, who will learn everything necessary to lead and serve through music. Below we present the formations that you can enter according to your age and requirements.
kids group
It is aimed at students between 8 and 11 years old who wish to learn to play an instrument. This program focuses on fostering a love of music by combining play and biblical learning to create the foundation for a love of service, while participating in ensembles with other children of the same age.
The course has a duration of two years and all children with availability of time to attend the classes and activities carried out by this Christian music school in Miami can participate.
teen group
They are courses designed for adolescents and pre-adolescents between 11 and 16 years old; focused on comprehensively promoting attitudinal, procedural and cognitive skills. This, combined with musical practice and the teaching of biblical principles and worship, creates a perfect environment to form young Christians ready to serve.
Within the training program, it is guaranteed that all participants can participate in ensembles and public activities so that they can put into practice the skills they acquire in class.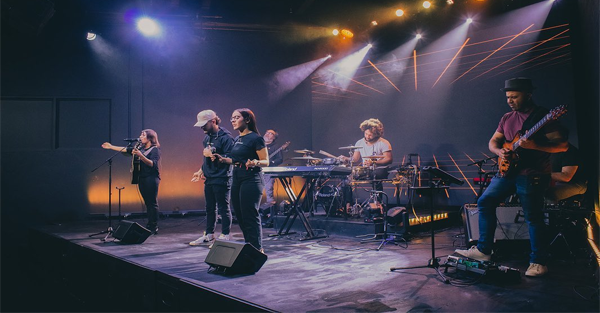 Musical Ministerial Course
This course is intended for students ages 16 and up. The program trains participants to lead and serve using music and biblical teachings as a communication tool.
The program guarantees that the student learns to develop advanced level musical skills with the instrument of their choice. It will also allow you to put this knowledge into practice by participating in ensembles and service activities together with other young people.
The most important thing about this course is that social skills, language, communication and expression are developed, which will open the door to be able to lead services in the near future.
Personalized
One of the advantages of this Christian music school in Miami is that it offers the opportunity to customize each of the programs according to the time requirements and needs of the student.
In that case, the school will create a special program for said student and will guide him during his learning process so that he reaches the same competencies as students in regular programs.
If you would like to participate in any of these programs or learn more about this Christian music school in Miami, follow their website https://usa.institutocanzion.com/miami and fill out their contact form.