Starting a career in the world of modeling is much easier by training in an academy that can connect you with the outside world. A modeling school in Miami Florida will give you the necessary knowledge to be recognized and succeed. If you don't know where to start, in this article we leave you several options of where to study modeling in Miami and information about the programs of each of the academies that you have available in the city.
Find the best modeling school in Miami Florida
House of Top Models
It is the best known academy in the city for the training of professional models. They have programs for children and adults based on the formation of the personality, guaranteeing the proper development of the intellect, the affective, the spiritual and the social, among others.
In this, photography, catwalk, oratory, protocol and etiquette, makeup and oratory classes are also taught.
To enroll in each program it is necessary to fill out a form on their website https://houseoftopmodels.com/subscription/ and choose one of the three available programs: Children: 5 to 10 years old, Adolescents: 11 to 15 years old, Adults: 16 years and older, without a maximum age.
Image Modeling By La Gatita
It is a school for girls and adults, in this you can train for four months, on the world of fashion, fashion photography, styling, makeup, catwalk, projection, nutrition, protocol, image, etiquette, oratory.
The courses are divided according to age and application, the options currently available are: kids model (from 4 years of age), elegant model and professional model (for over 18 years). Classes are for a maximum of 12 students, although personalized classes are also taught. To register you can contact the school through https://www.imagemodeling.com/about/.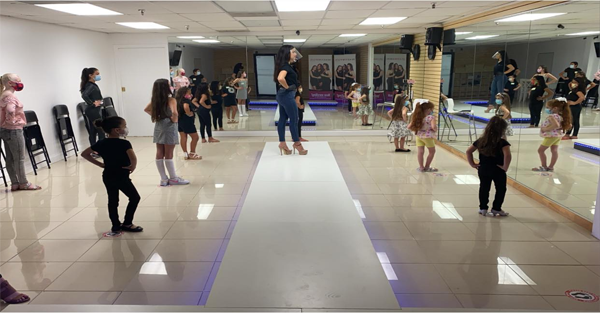 The Ethnicity Models Academy
It is a modeling school in Miami open to all public, of all ages. They offer training for actors and models on the runway, fotopose, public speaking, acting, makeup and styling. They carry out summer camps with special programs and personalized continuing education classes.
The best thing about this academy is that it constantly holds events that serve to expose the talent of the students and project them. This contributes not only to their training but also helps them become known and gain experience in the field of work. To learn more about the learning modality in this academy you can consult on its website http://ethnicitymodels.com/academy/.
Alicia Faccio Modeling School
It is one of the most recognized academies in the city, it has been in the market for 25 years and its creator, Alicia Faccio, is a celebrity on Latin TV. In addition to being a model for brands such as Oscar de la Renta, she has participated as a coach in events such as Nuestra Belleza Latina and Miss Venezuela.
Their job is to train sophisticated young ladies and help them exploit their modeling talents through catwalk, makeup, public speaking, protocol and etiquette classes and more. This modeling school in Miami is a perfect platform to make yourself known in the city and in the world of entertainment in the United States. You can find their contacts on their website https://aliciafacciomodeling.com.