A dental hygienist is a professional technician who is responsible for ensuring the oral health of patients by performing reversible or contentive procedures. Currently there is a very wide field since there are not many options for dental hygienist school in Miami. However, we have found other technical programs related to oral hygiene that may interest you.
So if you're interested in this field of health and want to prepare yourself properly, see where you can enroll to get started.
Enroll in the best dental hygienist school in Miami Florida
Miami-Dade College
It is the dental hygienist school in Miami that you need since it has one of the few programs to develop in this career in the city. It is a 3-year career in which you will learn to perform preventive and therapeutic services related to oral health care. Likewise, you will be trained to teach your patients preventive measures to preserve oral health as well as dietary habits, negative behaviors and other factors that affect teeth.
Graduates of this career will attend to patients referred by the dentist and will learn to perform and interpret X-rays. For this reason, it is a program that requires exclusive dedication and must be carried out full time. If you are interested in registering, you can do so through their website. https://www.mdc.edu/dentalhygiene/default.aspx where you can find everything you need.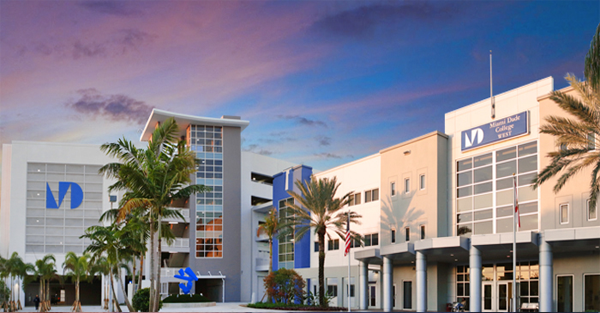 Miami Lakes Educational Center
At this school you can study to become a dental assistant, a professional who works hand in hand with dentists in oral health care. It should be noted that students who successfully complete this program are eligible to enter Dental Hygiene programs at community colleges.
Before completing this program, all students must complete clinical practices in a dental center to practice everything they have learned. In addition, they may apply for other certifications such as Certified Medical Administrative Assistant (CMAA). To learn more about this program, visit its website. https://www.mlecshs.com/ and find out about all the requirements to study it.
Florida National University
It offers a degree in Dental Laboratory Technology, a career in which the professional develops to make complete and partial dentures, place crowns and bridges, and porcelain. He will also learn how to build replacements for natural teeth and improve their current appearance.
This is a program for people with or without previous knowledge in this area, which allows them to professionalize in an area that is currently in great demand. This program lasts 16 weeks, includes a theoretical period and a practical period, and transfer credits are accepted.
To enter this dental hygienist school in Miami and reinforce your knowledge in the area, register in the contact form on its website https://www.fnu.edu/ and they will give you all the information.