If your dream is to fly commercial aircraft, you cannot stop enrolling in a pilot school in Miami Florida since this city has various options for you to make this wish come true. All you have to do is choose the pilot course that best suits your requirements and budget and you will be ready to start your career. Here we present some options of the best schools in the city.
Choose the best pilot school in Miami Florida
ADF Flight School
This pilot school in Miami Florida offers various programs to be a commercial pilot or learn to fly for fun. The programs are open to young people over 16 years of age, with no maximum age to learn. The courses can be carried out in a blended, distance or face-to-face way.
This course prepares you to take the official exam that allows you to access the official pilot license or credential issued by the State. This requires that the student speak and write correctly in English. If you meet these requirements, you can register on their website https://www.adfairways.net/programs/private-pilot/.
Flying Academy Miami
It is a pilot school with a mixed learning program since the theoretical part of the course is done remotely while the practical part is done in person at one of the academy's bases.
It also has several learning modalities in which you can complete the program in regular time or complete the intensive that you can complete in just weeks. If you are interested in enrolling or looking at the program in more detail, check their website https://flyingacademy.com and find out all the details.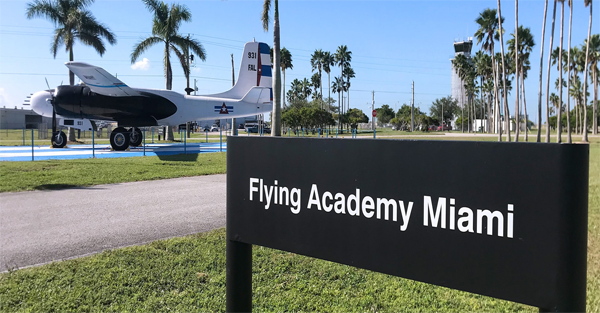 Panama Flight Academy
This pilot school in Miami offers different types of training courses. Its methodology is based on the type of aircraft to be piloted, which is why its programs are specialized. In this you can take training of aircraft Airbus 320, Boeing 737,300, 400, 500; among others. The variety of training is really extensive, so you should know exactly what you would like to learn to start.
Each course lasts approximately 24 hours, but this can vary according to the type of aircraft on which the training is based. If you are interested in any of these programs you can see more information directly on the website https://www.panamacademy.com/ from school.
Miami-Dade College
In this school you can take different courses related to commercial aircraft, not only for pilots. Here you can graduate in Associate of Science in Aviation Management, Aviation Maintenance Management, Professional Pilot Technology.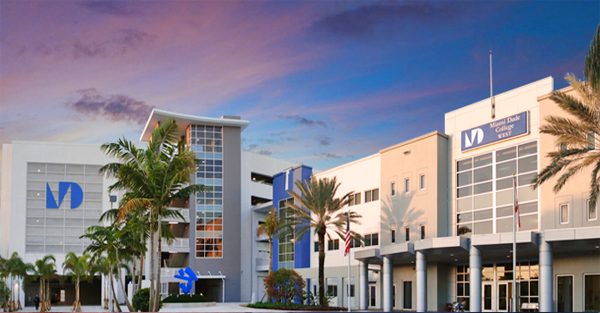 Transport and logistics.
In this case, the Professional Pilot program has a duration of 2 years plus professional internships. This program includes training on Aerodynamics, Multi-Engine Pilot Flight, Aeronautical Meteorology, Air Traffic Control Radar Procedures, Aviation Laws and Regulations. Upon graduation, students earn their Airline Transport Pilot (ATP) Certificate.
If you would like to enter this pilot school in Miami, take a look at their website https://www.mdc.edu/professionalpilot/ and find out everything you need to sign up.