Becoming a welder is a career as prosperous as lifelong, you can specialize in endless areas and have a job for life. If you are interested in belonging to this guild, you can enroll in a welding school in Miami to learn everything you need.
But first of all you should know that to practice in the state of Florida you do not require any type of exam or license that accredits you, so there is no impediment to start if this is what you are passionate about. Here are some recommendations for you to take the step right now.
Enroll in a welding school in Miami FL
Robert Morgan Educational Center
It is an institution where you can take two types of welding courses. The first is an initial 42-week program where you learn the basics of welding in all its fields. While the second is an advanced 30-week program in which you deepen welding techniques and learn the use of technology in this industry.
At the end of both courses you obtain a welding technician certificate that accredits you to work in any company related to the industry or that merits these services. If you want to know more about this welding school in Miami, go to their page https://robertmorganeducenter.com/.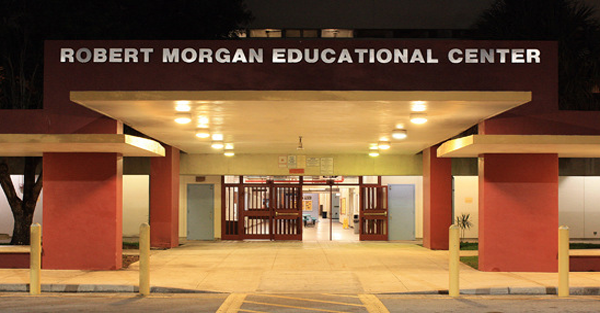 Miami Lakes Educational Center
It is a technological institute that has a technical career in welding that lasts 1050 hours that enables you to work in any company that requires electronic welding.
This program is endorsed by the SENSE (Schools Excelling through National Skills Standards Education) of the American Welding Society (AWS), for which the program meets the requirements and standards established by AWS for its professionals. If you are interested in joining the course, you can register here. https://miamilakes.edu/welding/.
American Welding Society
There is no better place to study a technical career in welding than the American Society of Welders itself. It offers a certification course that guarantees the worker for three years, after which time they must revalidate the certificate since they must update their techniques and technological knowledge. .
The advantage of this course is that it serves to professionalize the welder, since to take it it is necessary for the interested party to have a minimum experience certified by a course of at least 40 academic hours. Follow their website https://www.aws.org/home for you to find out about other requirements.
Atlantic Technical College's School
It offers 3 programs related to welding. However, its Welding Technician program lasts 11 months and allows you to obtain your AWS certificate. It is an advanced program that you can complete with or without previous experience since in the program you will learn everything you need.
This Miami welding school has its own practice labs and stays current on welding techniques to train you in cutting-edge procedures. If you are interested in entering here you will find all the information https://www.atlantictechnicalcollege.edu/?s=welding.