There are no excuses for not learning English these days, even in the most remote paradise you can find an academy. If you are interested in knowing if there is an English school in Miami Beach, we tell you that there is not one, there are many and surely some of the ones that we will present to you below are within your reach, Check out these recommendations.
The best English school in Miami Beach
Language On Miami Beach School
Meet students from all over the world at this school located just minutes from the beach where thousands of people converge daily. Its facilities have 6 modern and comfortable classrooms, free Wi-Fi, student computers and authorization by federal law to enroll non-immigrant students.
There are different levels of study; intensive, semi-intensive, private classes for foreigners, English for executives and accent reduction classes. Hours are daytime and evening on different days of the week. If you are interested in entering one of these programs, find out about the modalities on their website https://languageonschools.com/locations/miami-beach/.
Talk English School Miami
It is an academy that combines modern classrooms with interactive technology with excellent teachers, creating the perfect school to learn English. Its new modality of 2 days a week for general English courses allows you to apply for the F1 visa. Classes are Monday and Tuesday from 9:00 am to 6:00 pm every day.
The English courses they offer can be short intensive or extended part-time, they also offer private lessons and foreign language courses. To make inquiries about these programs you can follow their page https://www.talk.edu/english-schools/miami-beach/.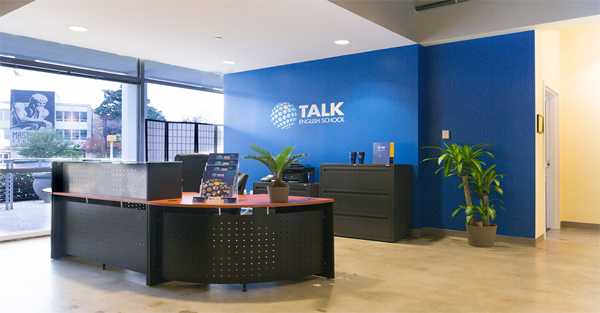 EF School
Provides English courses in Miami Beach for foreign residents and foreigners who want to apply for an F1 visa. The available programs have a duration of 12 to 24 weeks, part time or full time, depending on your possibilities. With your registration you have access to the campus with a private pool, walking access to South Beach where you will find shops, restaurants and sports facilities. as well as you will have access to the student lounge with TV, Wii and ping-pong 24 hours a day.
The method of this school is personalized as it combines face-to-face classes with interactive activities and cultural immersion. Even in this school you can find the Cambridge preparation course that you can pass in 32 lessons of 40 minutes. If you are interested in entering, find out about its modalities through this link https://www.ef.co.ve/ils/destinations/united-states/miami-beach/.
UCEDA School
It is one of the best known academies in Miami Beach, recommended by students from Spain, Portugal, France, Germany, Italy, Turkey, among others. People from all over the world converge on it for its academic quality and cultural integration, it is suitable for the F1 Visa.
They manage academic and business English programs, accent improvement and the TOEFL system. The modalities are diverse, from intensive to regular part-time. The pace of learning is chosen by the student, who also has the possibility of enjoying modern classrooms, computers and Wi-Fi to reinforce access to their lessons throughout the campus.
If you are interested in accessing the programs of this English school in Miami Beach, go to their website https://www.ucedaschool.edu/schools/florida/miami find out everything.